Anthony Rubeo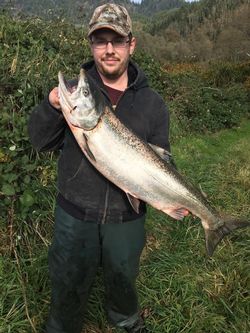 Angler
Hillsboro, OR
Favorite Fishing: Steelhead Fishing - it's hard and it's fun when the fish jump in the air and spin in the water.
Facebook: https://www.facebook.com/profile.php?id=100003813609200
Instagram: https://www.instagram.com/fishing_the_pacific_northwest/
Biography: I grew up in small city called Hillsboro Oregon just outside Portland Oregon. I've been fishing since I was a little boy (3 years old) my dad was and still is the reason I live to fish everyday I hardly go 2 weeks without being near the water in some way shape or form. I started out fishing for bluegill and trout in NW Oregon from 1996-2003 then the older I got the more of a challenge I craved when it came to fishing so from about 2003-2012 I chased smallmouth and largemouth bass and other freshwater fish as well as coastal Rockfish, LingCod and Kelp Greenling off jetties from 2012-current I chase Steelhead, Salmon and and a little of everything that swims in freshwater and some saltwater. When I fish on the coastal rivers we have 3 generations sometimes 4 fishing together all of Oregon.