Brandon Speilman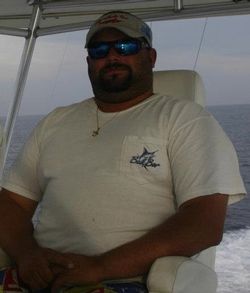 Captain
Islamorada, FL
Organization: 5 STAR Sportfishing Charters
Position: Owner/Captain
Location: Islamorada FL & Ocean City Md
Favorite Fishing: Marlin Fishing
Phone: 610-764-6974
Email: CAPTBRANDONSPEILMAN@GMAIL.COM
Website: https://www.5starsportfishingcharters.com
Facebook: https://www.facebook.com/5-STAR-Sportfishing-Charters-125315440884074/
Twitter: https://www.twitter.com/speilmanbrandon/
Instagram: https://www.instagram.com/5_star_sportfishing_charters/
Biography: Brandon grew up fishing off the Maryland Delaware coast in the summer months and traveling during the winter months after fishing several locations throughout the East Coast. He found his favorite destination to be Islamorada Florida. Never far from the water he made his passion is business today.
5 STAR Sportfishing Charters works with customers across the globe providing five star quality service.
The 5 STAR is a 2006 33 ft Tournament Edition World Cat that is located at Caloosa Cove Resort and Marina in Islamorada Florida providing year-round charters.
The Reel Direct is a 2012 64 ft Custom Carolina boat that is docked in Ocean City Maryland at the Ocean City Fishing Center during the summer months June to November and then in Islamorada Florida at Caloosa Cove Marina November to June. The Reel Direct is available for Charters and Tournaments at either Location.