Jim Monica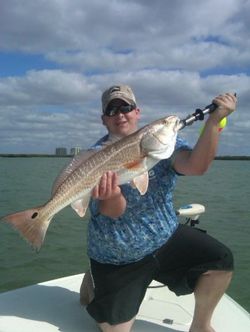 Guide
Fort Myers Beach, FL
Organization: NeverGiveUp Angling Guide Service.
Favorite Fishing: Salt water inshore,Steelhead, Bass
Email: jimmonica99@yahoo.com
Facebook: James Monica
Instagram: j_monica99
Biography: Life Long Angler and outdoor enthusiast. I've been fishing since before I even knew I was fishing. I grew up in upstate New York in the Thousand Islands on the St.Lawrence River in a family of fishing fools chasing Trout, Salmon, Bass, Walleye, Pike, Muskie and Panfish. Currently I reside in Southwest Florida now stalking the flats for Redfish, Trout, Snook and Tarpon as well as some days offshore. I've guided for a while on and off and tournament fished avidly for a long time, always active in the industry. I'm always spending my time on the water learning new things, because one of the greatest things about fishing is you can learn something new all the time.