Ron Arra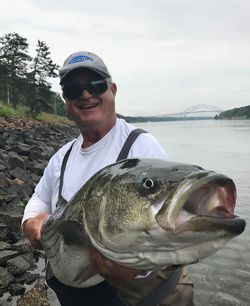 National Casting Champion
East Sandwich, MA
Organization: www.ronarrasurfpro.com
Position: Tackle Design Consultant, Pro Angler & Pro Surfacsting & Flycasting Instructor !
Favorite Fishing: Saltwater Surfcasting & Saltwater & Freshwater Fly Casting !
Email: rafishing@comcast.net
Biography: Ron Arra is a 5-time United States Distance surfcasting Champion, professional surfcasting and fly casting instructor, best selling author, and world renowned angler. Arra is currently an endorsed fishing tackle design consultant and pro staff member for world leading fishing tackle manufacturers.
In the past Arra was involved in the product development team and pro staff for Lamiglas, Abu Garcia, and DuPont Stren Fishing Line. In 1997, Ron contributed to the design of the Lamiglas "Surf Pro" Ron Arra Signature Series rods, which were awarded "Best of Show" at the American Sportfishing Association ICAST Trade Show.
Arra is the author of two best-selling books, "The Ultimate Guide to Surfcasting", and "Power Surfcasting"— published by Globe Pequot Press. Ron's instructional video entitled "Surf Fishing & Distance Casting" was also critically acclaimed.

Ron Arra was the first person in a USA distance casting competition to average 700' + in each cast allowed, during a Sport Cast USA Team, US Open Competition, 1985 Falmouth MA!!!