Tyler McLaughlin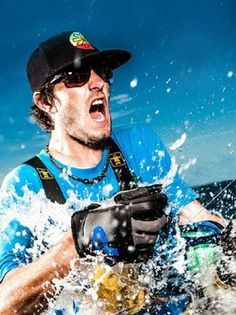 Captain / Wicked Tuna
Rye, NH
Organization: Pinwheel Tuna Fishing
Position: Captain - TV Star on Wicked Tuna
Favorite Fishing: Tuna, Shark, Striped Bass, Bluefish, as Well as Ground Fishing
Website: http://pinwheelgear.com/main.sc
Facebook: https://www.facebook.com/PinWheelTF
Twitter: https://twitter.com/pinwheelfv
Instagram: https://www.instagram.com/pinwheeltuna
Biography: I started tuna fishing with my dad when I was just three years old. Upon graduation from Nichols College in 2011, I bought a 35ft Donelle fishing vessel and have been commercially tuna fishing onboard the PinWheel ever since.​ ​​
Summer 2012 I was approached by National Geographic Television Channel, and they signed me for four years to take cameras and camera crew onboard with me to film my fishing seasons. This experience has been rocky with many ups and a few downs, but one thing is for certain — my love for tuna fishing is a feeling that will last forever.​
What PinWheel means in regards to tuna fish: ​Once the Tuna Fish develops high levels of hypoxia, it will change its fighting tactic, coming to the surface and then going deep again. With the ensuing fatigue, it can no longer maintain an upright orientation and will begin to succumb to line pressure by laying over. This results in a circling swimming motion, which is the first indication of a tired fish. if you can create a slight heads-up attitude by pumping the rod, the fish will swim itself in circles toward the surface.